---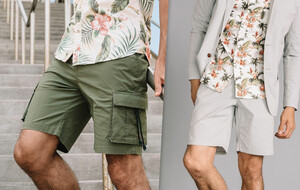 Nifty Genius
What's New In Shorts?
Effortless appeal is the order of the day and Nifty Genius is all over it. With shorts and swim trunks that combine that low key summer vibe with a healthy dose of understated sophistication, the look is totally put together without being contrived. Focusing on a curated menswear experience, Nifty Genius knows that looking sharp is all about selecting the right pieces so that you look and feel great in whatever you wear.
Sale Ended
The sale has ended for this item, but check out our other amazing sales.